Knowledge mobility is the impetus for innovation
We closely collaborate with national and international organizations. To provide premium services for our customers we understand to learn and keep up to date our employees with latest information from IT industry.
Partner certificate Microsoft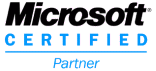 Since 2001 we has understood to provide the best experience to its customers that are using Microsoft platforms. In order to do that, we became Microsoft Certified Partner in 2001 and we certified our first application as Microsoft Certified Product (for Windows 2003 Server, Web Services and SQL 2000 database) in 2005.
Since then we keep the certification level for our products and personal.
IBM Business Partner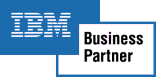 Based on our customers' requests we decided to invest in IBM technologies, becoming IBM Business Partner in 2001; IBM partnership involves:
IBM/Lotus software certifications.
Products and services corresponding to IBM quality demands.
Competence in implementing IBM technologies.
Oracle
Oracle products are delivered at high standards
Technology competences – install and administrate
Oracle databases and applications
ERP competence – complex implementation of Oracle e Business Suite
ISTQB
Producing high quality software with the resulting benefits involves serious testing efforts. Working with ISTQB certified testers we deliver various benefits:
high-quality software results
overall reduced costs
product speed-to-market
beautiful end-user experience